If you've seen Charmed, Googled spell book or read a book about Wicca you have probably seen a replica or actual Book of Shadows (BoS). Its quite possible that you may have even read a BoS, if you haven't written out your own considering that one of the most popular beginner Wicca books on the market,
Wicca: A Guide for the Solitary Practitioner
by: Scott Cunningham, includes the author's BoS. But really what is a BoS, is it a journal? A recipe book? or a Grimoire? And what's a Grimoire?
Essentially a BoS is a Wiccan book, or is it? According to Wiccan practices, the BoS is a compilation of spells, enchantments, meditations and well recipes for magic.
Printable Book of Shadows (or Grimoire) Sabbat Pages from:
Whether you decide to write out your BoS by hand or type it up on the computer is entirely your choice, there is really no wrong way of doing it. If you are Wiccan and seeking to create your own BoS, it is important to note that the BoS is generally consecrated following certain Wiccan guidelines. I borrowed the passage at the end of the page from a Wiccan website on consecrating a BoS (As I'm a traditional witch I don't have a specific ritual for this but I felt that I ought to offer a resource for new Wiccans seeking information).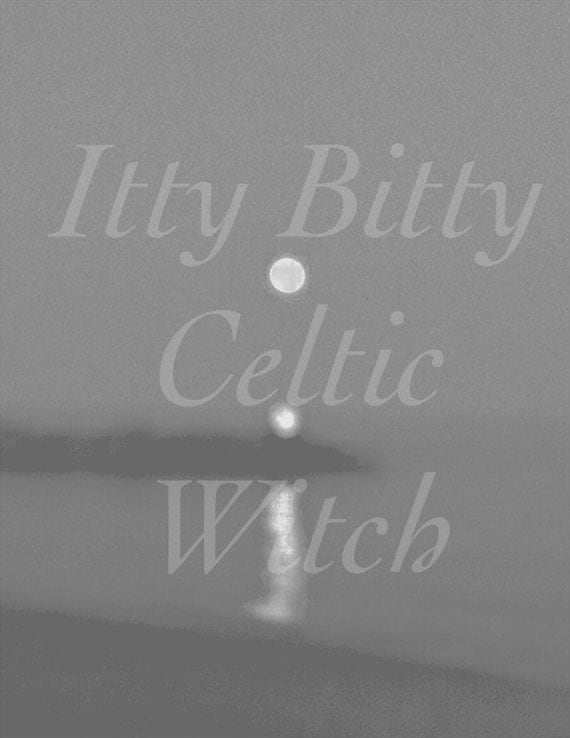 Blank Printable Full Moon/Moonrise Grimoire or BoS pages from:
In addition to magical recipes a BoS can also serve as a journal for a practitioner's experiences during the ritual i.e. thoughts, feelings, visions etc. For some Wiccan witches, the BoS remains purely a recipe book while feelings and experience are recorded in the Book of Mirrors, a Wiccan journal without the recipes. However, this is purely an optional decision and from my research I've gathered that the majority of Wiccans compile all of their magickal information thoughts and recipes in their BoS. If you're a Wiccan reading this feel free to clarify further in the comments :)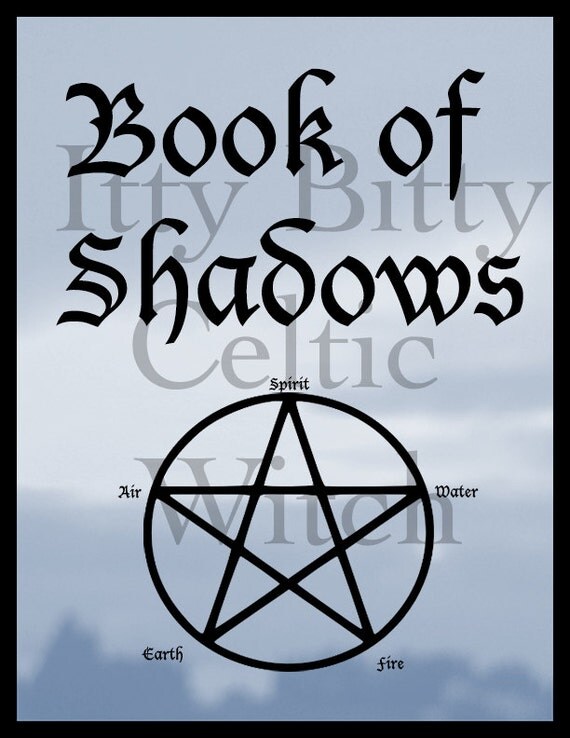 Book of Shadows & Grimoire Cover Page form
That leaves us with the Grimoire. While the BoS was established in the 1960s & 1970s by Gerald Gardener, the founder of Wicca, the Grimoire dates back to approximately the 16th-17th centuries. It is possible that Grimoires predate this timeframe, however more research needs to be undertaken to affirm this. In contrast to the more modern Wiccan BoS, a Grimoire is non-Wiccan or traditional witch's collection of spells. While a BoS is based upon the Wiccan understanding of magic, deities and spells, a Grimoire may contain anthropological, scientific, herbal, and historical information that in some cases predates Wicca. A Grimoire also does not need to be consecrated using the specific ritual tools or methods of Wiccans and quite frankly does not need to be consecrated at all, the decision is entirely up to the witch.
The Key of Solomon is One of the Oldest & Most Historically Popular Grimoires
Overall, the main difference between a BoS and a Grimoire is that a Grimoire (unless written by a Wiccan) remains entirely outside the practice of Wicca (although a witch can include Wiccan information if she/he feels it pertains to her/him). A grimoire is then, the spell book, recipe book and journal of a traditional non-Wiccan witch who follows the ancient traditions of witchcraft as opposed to the more modern Wiccan practices.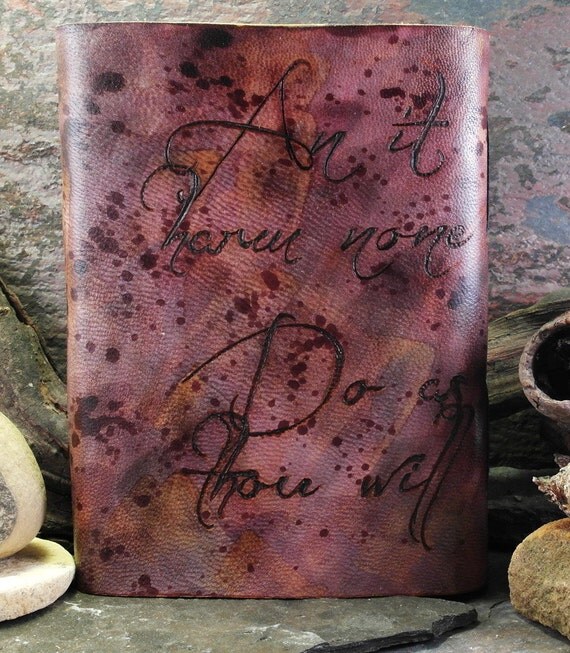 Leather Tree of Life BoS From:
What do I use? As a traditional witch I use a Grimoire as a personal preference. The tradition of the Grimoire is far older and speaks to me in a way that Gardener's Wiccan Book of Shadows simply cannot. My current Grimoire is a combination of a hand written journal type book and an extensive bookmark folder on my browser for all the witchy information that I think might be useful.
Printable Book of Shadows (or Grimoire) Sabbat Pages from: